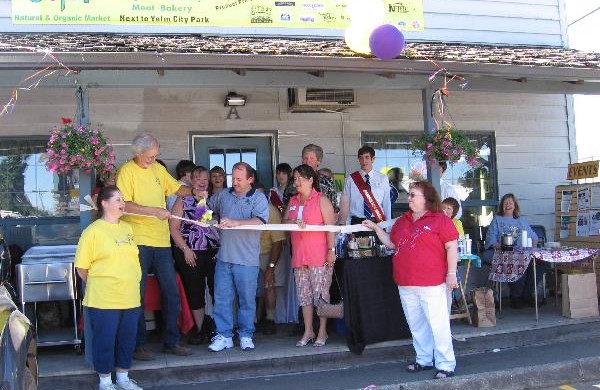 Yelm's Organic Market
Since 2007, we've been offering healthy alternatives for local shoppers who care about where their food comes from. We are a hub for fresh, local, organic, and GMO-free products that help to create a sustainable food supply for our community. Many of our vendors live right here in Thurston County, and you may run into them when you visit the store.
Everyone is welcome! Whether you've been a co-op member since birth or are brand new to the concept, our staff can help. All of us are knowledgeable about the products we carry and we're happy to share that knowledge. You don't need to be a member  to shop here, but you won't want to miss out on the many benefits of becoming a member. We offer the following services to our community:
We accept food stamps

We honor other co-op's memberships.

We offer servicemen and women who present military ID or are in uniform member prices and other buying privileges.
Get Involved. Volunteers, also known as Working Members, are the backbone of our organization. They contribute time and energy to everything from cashiering and stocking items to creating signs and helping with special events. Want to get involved? Find out how.