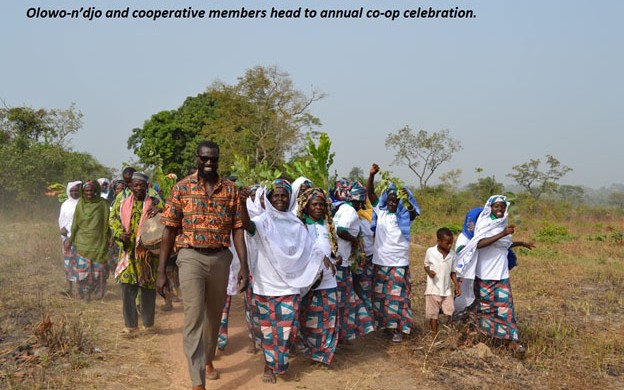 At Olympia's Alaffia, Fair Trade = Empowerment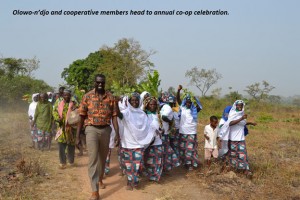 It all started with a jar on a shelf. Olowo-n'djo Tchala was shopping at an American health food store when he noticed a bottle of shea butter retailing for $50.00.  Having grown up in the African nation of Togo collecting shea nuts with his mother, he knew how little of that money was making its way to the people who actually gathered the seeds, most of whom earned just pennies. Inspiration struck.
Today, Olowo-n'djo and his wife Rose Hyde own Alaffia, an Olympia-based company which offers over 200 fair trade skin products – most of which contain shea butter or coconut oil. The difference? All of Alaffia's Togolese employees are members of a shea butter cooperative and paid fair wages. Profits are reinvested in the community through a variety of initiatives they call Empowerment Projects. In fact, Alaffia is currently the second biggest employer in the country aside from the government.
That degree of success might have seemed unlikely when Olowo-n'djo and Rose, whom he met while she was in the Peace Corps, started bottling shea butter in a trailer on Steamboat Island.  The first group of women they contacted in Togo were "very skeptical about the whole thing," says Kelsey Mayer, Alaffia's Communications Liaison, "but  eventually they began to trust him and they were able to start."
From the beginning, the raw ingredients have been handcrafted in small batches and then sent to Washington. Rose, an ethnobotanist, experiments with different combinations to come up with the final products. The company's first retailer was the Olympia Co-op. "Co-ops are definitely the heart of it all," says Mayer. "That's where we started. That's what we value highly."
Alaffia's Empowerment Projects focus on maternal health and education. "One in 16 women will die every year during childbirth or due to complications during pregnancy," says Mayer "Maternal health is a project that's near and dear to our heart." So far, Alaffia has funded the birth of 3,500 babies, many of whom Rose and Olowo-n'djo get to meet when they travel to Togo.
They also sponsor a project called Bicycles for Education. "Students are walking up to ten miles a day to school," says Mayer. "Eventually it's too time-consuming. Ninety-one percent of girls in rural areas drop out of school before reaching secondary school." Alaffia collects bicycles in the U.S., then gives them to the students.  "It shortens their commute, gives them reliable transportation and 95 % of Bicycles for Education participants graduate from high school," says Mayer.
Alaffia products are currently available at the Yelm Food Cooperative. Every item you purchase will contribute to a greater quality of life for a fellow cooperative member in Togo. If you'd like to learn more about the company's empowerment projects, visit www.alaffia.com.