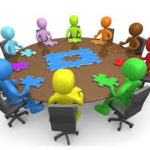 The Yelm Food Cooperative is now accepting applications for new members of the Board of Directors who can begin serving immediately. Our Board of Directors oversees operations of the Yelm Food Co-op store.
This is a chance for people with leadership skills to join our dynamic, growing organization and help make a real difference in our community.
Do you feel you have the skills and the passion to advance the Yelm Food Cooperative into its fabulous future? Then, please look through the Vision & Mission statement and then fill out an application (see following links). Drop your completed applications at the Yelm Food Co-op store location or email them to yelmfoodcoop@gmail.com.
Board Application Skills Matrix
Board members spend 20-30 hours a month on YFC work, but much of it is with email or phone.  You can also serve as members of the various operational committees needed such as membership, fundraising, strategic planning, event planning, etc.
Regular meetings are monthly and last 1-2 hours.
Be a leader in growing the Yelm Food Cooperative into all it can be!