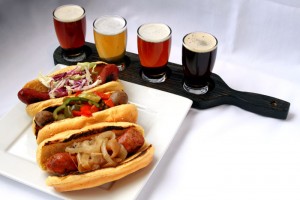 Elaborately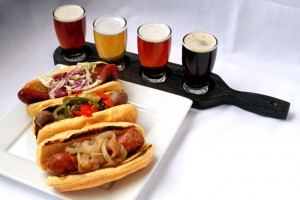 festooned horses, humorously decorated tractors, flipping and tumbling children – they're all part of the annual Yelm Prairie Days Parade that kicks off the three day Prairie Days celebration. Now in its third year, the Yelm Co-op's Beer & Brats event offers spectators a chance to enjoy the procession with bratwurst in hand while sampling local beers and carefully selected wines. It  will run from 4:00 p.m. to 9:00 p.m.at the Yelm Co-op on Thursday, June 25th, with the parade starting at 7:00 p.m.
"We're really excited about it," says event manager Jenn Harshfield. "Unlike last year, it's supposed to be 83 degrees and clear. We're looking forward to serving a lot of folks."
Beer & Brats is one of the Co-op's largest annual events, with proceeds after cost going to support programs and priorities such as upgraded equipment. Volunteers have been meeting on a weekly basis to prepare. "The team is amazing," says Harshfield. "Many of them have participated before, but some are new." Harshfield, an advertising consultant with The Nisqually Valley News, became involved after board member Marilyn Reardon approached her last year. "I told Marilyn I'd be honored," she says.
If Harshfield has her way, Beer & Brats will become as much a part of Prairie Days as flags and floats. "It's just about having a good time," she says. "We want everyone who visits us to come again next year."
Read More