Happy Birthday Yelm Food Co-op!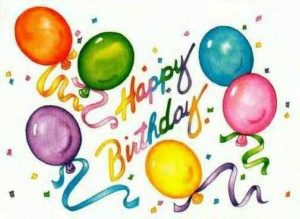 Amazing as it seems, your food cooperative is about to turn 12! Oh, oh – the teenage years are upon us!
April 2007, the doors were first officially opened at the first store in the shopping center on Mossman and the corner of 1st Street. A few shelving units, a couple of refrigerators, a bunch of products (no produce) and a checkout area – that was it.
Well actually that wasn't all there was. There were a bunch of people who had a dream that they could make it work. All volunteers – what we now call Working Members – who did everything: order, receive, unpack and price, stock shelves, run the register, clean up and, of course, take care of our customers.
In those early days, we wondered, day-to-day, if the doors would stay open. But, a dedicated staff and a wonderful, every growing number of customers who gave us a chance, have brought us to April 2019.
A huge thanks to everyone who was ever involved in bringing the dream of a co-op to life and to the thousands of members and customers who find something special about our store!
Please come and celebrate our birthday, Saturday, April 27th all day long.
YFC members get 10% off all purchases (except sales items). You'll get a raffle ticket with every purchase to win some super prizes!