Help Your Co-op! Fundraiser for Marketing Study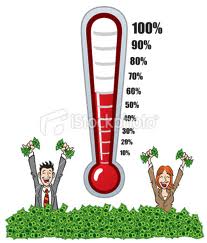 As you know, the Co-op Strategic Planning Committee is in the initial phases of planning for store expansion. The replies we got from you in our survey earlier this year were overwhelming in favor of a bigger store (68%).  To accomplish this there are certain steps that we and the Board of Directors must take in order to assure all of the member/owners that the expansion can be accomplished with minimum levels of risk.
One of the things we have been doing is consulting with Co-op experts, both at the Northwest Cooperative Development Center (NWCDC) in Olympia and the Cooperative Development Services (CDS) in Minneapolis, Minn. Both have long histories working with cooperatives in all aspects of the business: start-up, expansion, marketing, management, capitalization, membership, financial feasibility, store design and so on.
We are working with the NWCDC on a preliminary cost analysis which will be done by the end of June. This study is financed by USDA Rural Development funds so we have NO out-of-pocket expense for this valuable work. Next, we need to have a detailed Market Analysis and Site Evaluation done by CDS and beyond that an Internal Readiness Study also by CDS. The Internal Readiness Study will evaluate and make recommendations on staffing the store and Board management. In addition, we will have them do a more in-depth Financial Feasibility Study.  The detailed Market Analysis, Site Evaluation and Financial Feasibility Study will be required by all of the investors and lenders of major funding that we anticipate approaching for the expansion funds.
The total estimated cost of all of these studies combined is approximately $27,000.
To raise this money we are asking you, the member/owners of the Co-op to help by making any contribution you can.
We are looking at grants and loans that might be available to help us as well. But, this is YOUR store and it's about the store's FUTURE!
Your management is dedicated to growing the Co-op safely and wisely and results of these studies will help them in making the decisions necessary to fulfill all our goals.
Donations will be being accepted at the store starting June 1st.
Thanks for your support.
Bill Wyman
Board President
Go Co-op!
fundraiser