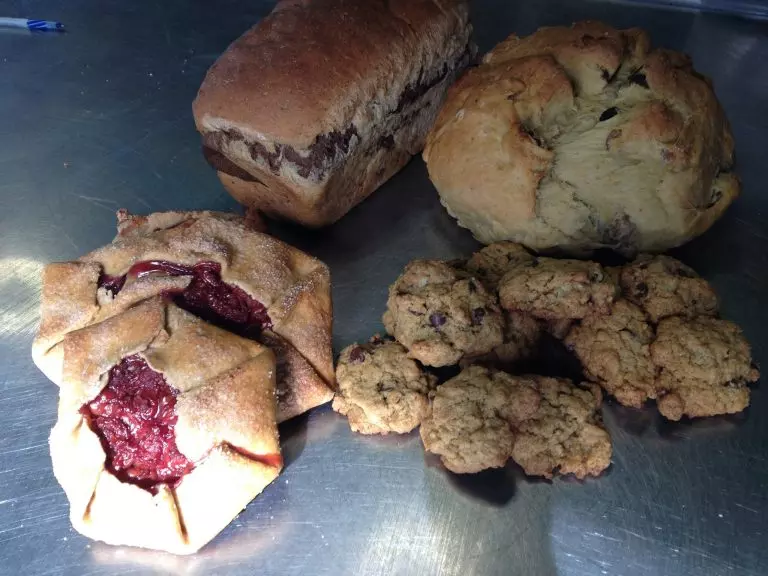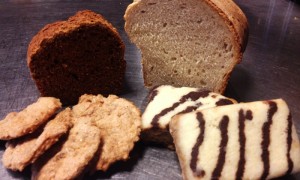 Many people have heard of CSA, or Community Supported Agriculture, but what about CSB? That stands for Community Supported Bakery, which is how Olympia's 8 Arms Bakery began. In this model, customers can pre-purchase a weekly box of baked goods for periods ranging from four to twenty weeks, with the selection changing every week.  "When I first started in 2007, the only thing we were doing was a bakery share program like a farm CSA," says owner Jen Ownbey.
Today, 8 Arms is still a CSB but has added much more to the mix. In April, they moved from a space with 200 square feet to one with 1,800. "Our wholesale business has grown a lot," says Ownbey. "Now we're figuring out how to fit into the new space."
Ownbey believes part of their growth comes from the fact that 8 Arms offers things you don't see in other places. "We have 20 different kinds of bars," she says. "Little hand held pies, and a couple of different types of crackers. Our breads are kind of rustic looking, which is clearly different from bread that's mass-produced." Products are also 75% organic, another contributing factor, she says. The bakery offers gluten-free and vegan alternatives along with more traditional goods.
The bottom line, says Ownbey, is that she wants people to be happy when they eat her creations. "The reason I started 8 Arms was that I love to bake," she says. "Food should make you feel good."
Look for 8 Arms breads and more in the bakery section at the Yelm Food Co-op.
Read More