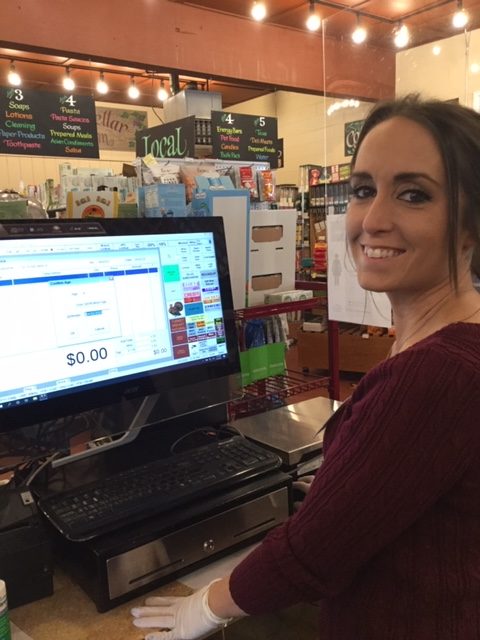 A big shout out to Johann Pool for getting our computer system up-to-date and running smoothly! Thanks to his know how our entire system is now updated to Windows 10 and the bookkeeping system is installed. Round 2 will be installation of the new POS software.
Thanks also to Michael of @Working Computers, Yelm, for building some of the new PCs now in the system.
That of course is done in the unseen, but there is something in the seen as well – check out the new big monitors at the checkout register.
They are easier for our cashiers to operate; they are adjustable in height and make it easier for customers to see their total sale amount.
The Win 10 part was especially important since Win 7 is no longer supported by Microsoft so any holes in the system would not be patched up. Those holes are the kinds of things malicious hackers like to exploit. So we are safe again!
We hope to continue to serve you as well as we can during these trying times! We appreciate your support and hope you will continue to let us help you with your grocery and wine purchasing decisions!
Read More