Special Membership Meeting Jan 28, 2012 [Video]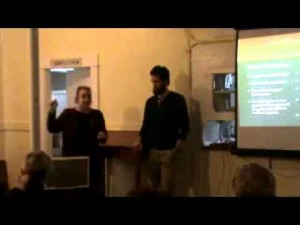 The Special Membership Meeting that was held on Jan 28th, 2012 introduced the plan for restructuring the Co-op into a federally mandated non-profit organization under the IRS code 501(c)(3).
More details are on the blog:
Vote for the New Yelm Food Co-op
We taped the whole presentation which you can watch in full here on YouTube;
Special Membership Meeting 01 28 2012
[Note: this video took nearly 11 hours to upload to YouTube. Somehow a sync problem started and runs throughout. So we suggest you close your eyes some of the time and you won't notice :-)]
Please watch it and leave us a comment. That will help this video become more valuable in promoting your Co-op's website.
Enjoy!  And then go the the store, pick up a ballot and vote for the new Co-op!