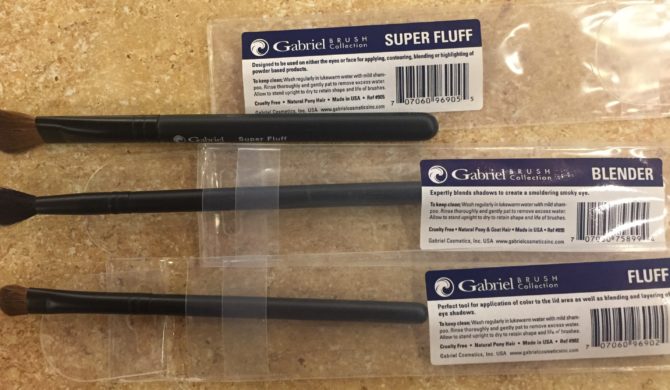 Super Soft Gabriel Brushes
Super Fluff Brush
Our incredibly versatile Super Fluff Brush is excellent for use on the eyes and face. Use on eyes to distribute, blend and shade your favorite shadows.
Blender Brush
The Blender Brush features a long tapered bristle design to effortlessly soften and blend harsh color lines.
Fluff Brush
This brush has a thick bundle of fibers arranged in a rounded shape. Use to shade lid and brow area with powder color and highlighter.