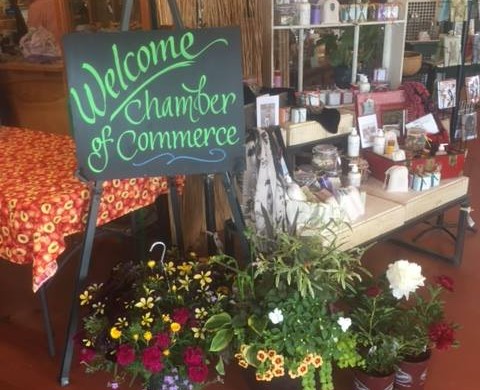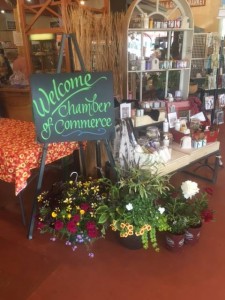 Some guests of the Yelm Co-op's Business After Hours woke up with truffles on the brain. That's not surprising, given the culinary tour de force put on by local chef Dawn Young, who created a variety of simple but unique appetizers for approximately 20 visitors from the Yelm Area Chamber of Commerce Thursday night.
"We are so amazed by the generosity of the Co-op and the support their members provide," says Chamber Administrative Assistant Line Critchfield. "It's impressive to see an event like this go off so smoothly and have such great turnout."
Board President Bill Wyman was also happy with the event. "Everybody who was there had a really good time," he says. "It's great to be able to show how far we've come in such a short time. It's been just eight years since we were in the parking lot in the Worm Farm."
All of the appetizers were created using food from the Co-op's shelves, and Dawn noticed a common reaction. "A lot of people were surprised to find out how easy and healthy things were, especially the desserts," she says.*
Events like the Business After Hours are important for increasing awareness, says Bill. "Although a lot of the community knows us, a lot of local businesses don't. We've grown consistently every single year since we started."  
Guests went away with Co-op bags filled with a sampling of goodies the store carries – and a lingering memory. In the words of one wistful visitor, "Those truffles would have made a great breakfast."
*Note: Recipes are still available through the Co-op.
Read More