Yelm Farmers Market Manager Job Opening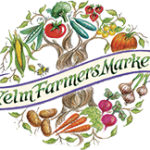 A truly exciting , powerful job is opening in Yelm, WA!
Unfortunately, we are losing our present Manager of the Yelm Farmers Market who has done a wonderful job building the market even further.
However, personal reasons take Suzanne away and we are looking for a replacement for the 2017 season.
The Yelm Farmers Market is entering its 6th season and each year has simply gotten better. We are a unique farmers market because we are located on a farm! And a certified organic farm at that.
Exciting things are in store for the person who qualifies to take this on in 2017. One of those things is the continuation of the Power of Produce program which is designed to get kids aged 5-12 introduced to the wonders of growing your own food. This award winning program has attracted over 1000 local children in the last 2 years and it is growing.
Some grant funds have already been approved so the new manager will have some money in the bank to start.
If you think you are the right person for this very challenging and very exciting position, the Application form, Job description and scope of work are at the following links:
2017 YFM Manager Job Description
If you're interested, please read all the documents and then submit the application to
yfcstrategy@gmail.com
The Board of Directors
Yelm Cooperative / Bounty for Families