You have Voted for Change!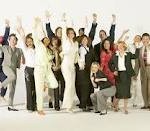 Our members have voted for us to pursue the new direction outlined at the Special Membership Meeting held Jan 28th.
Yea votes = 107; Nay votes = 7.
These results meet the Bylaws requirements that a 10% quorum of the members vote, and that a majority of those voting approve the resolution.
We will be establishing the Yelm Cooperative as a 501.c.3 federally approved non-profit organization. It will oversee the programs of the Retail Store, the Farmer's market and the Community Food Education Program. The latter will now encompass what was earlier seen as the Community Garden program. It will now become the "practicum", or the hands-on aspect, of the education programs on gardening.
The new membership structure was also approved and this will give us the ability to cover much of our operating costs, finance at least some of the expansion and will allow us to adjust prices downward in many cases.
Keep watching this space for updates!